Back & Nerve Chiropractic Center is Focused on Your Family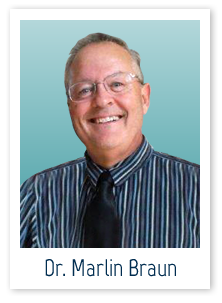 We focus on family wellness for those right here in the Yankton community. Offering chiropractic care, pediatric care, detailed postural analysis and rehabilitative exercises, we're confident that your whole family can feel their best!
We also have a Wellness Coordinator who will help you with Nutritional Supplements, as well as Massage therapy available off-site.  Visit our Wellness Services page to learn more.
Dr. Marlin Braun | Yankton Chiropractor
"I'm a friendly doctor with a huge heart and I'm ready to help, listen and take your happiness to a whole new level! We have a caring office where we make health, fun for the whole family!"
Innate Intelligence for the Incredible You
Chiropractic is safe, natural, gentle and an effective way of helping your body heal itself. We call that your innate intelligence. So, consider us your helper in the healing process, that's why we're here!
To enjoy life to the fullest, it helps if you're happy, energetic and feeling your best. So, let us help! We're here to guide, encourage and support you in every way we can!
Give us a call, we're excited to meet you and help you feel like the incredible you again!
---
Proudly serving Yankton, southeast South Dakota, and Northeast Nebraska